Creatomatic Launch New Website, Logo and Brand Identity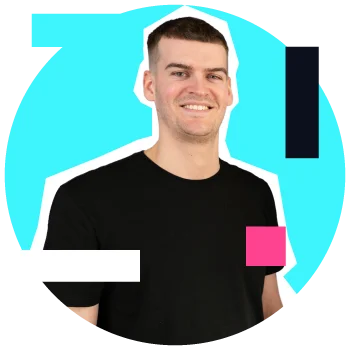 Jack Ogston 1st of July 2022
In our tenth year in business, we are hugely excited to launch a brand new company website and a refreshed logo and brand identity.
The culmination of many months of work, our new identity blends the aesthetics of our original brand, rooted in nostalgia and born from a culture of video games, audio cassettes, VHS and dial-up, with the very best in modern design. Our new logo and branding has been designed with digital touchpoints at its core and will be found across our new website and digital communications.
The rollout includes the introduction of new company typography, with both our primary and secondary typefaces evident on our website, social media accounts, company communications and new creative studio and HQ.
From co-director James M:
"With less than a month before we opened our doors for the very first time over a decade ago we coined a company name Creatomatic and cobbled together a logo. The faithful wee blue cog and wordmark Kit designed from his back-bedroom office in about an hour back in early 2012 represented everything we stood for at the time: a fledgling team of three up-starts with big ambitions.

Back then, a time-served web designer, content writer and junior developer meant that we were all about websites. Design'em and build'em, fill'em with content, and set'em live.

What we didn't have was graphic design or branding expertise, and our logo reflected that. Things have changed significantly on that front: our design team now boasts graphic and print designers, illustrators, UX specialists and more, with decades of experience between them. On top of this we've got a dedicated digital marketing team specialising in content creation, SEO and social media marketing – and they're all way, way better at this stuff than I ever was.

Put simply – we've grown up. It was time to dip into our own resources to give Creatomatic a fresh identity that matched where we are, what we can do and where we're going."
Keep your eyes peeled over the next few weeks as we continue to roll out our new brand identity across our digital channels.