Email FAQs from Creatomatic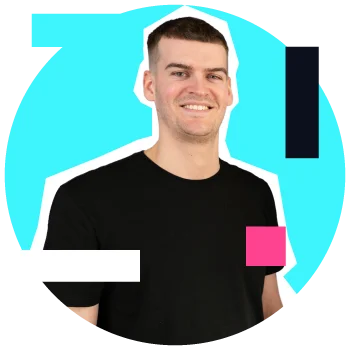 Jack Ogston 20th of April 2022
Understandably, we often get queries from clients about email – whether setting up new accounts, transferring old emails across to a new provider, or general mail support.
While it's true that we did originally provide email services, we took the decision to stop providing email hosting and support several years ago. Simply put, we realised that there are other organisations out there that provide great IT support, and it frees us up to spend more time working on the website projects we know and love.
"But James M wrote a blog about email migration to Gmail in 2016, so which one of you is lying?!" I hear you cry. Well, the answer is neither (although Google's prices have increased in the last five years, so the original article is a little out of date now). We can and do help clients get set up with Google Workspace for email and more, but we'll go into more detail below about the differences between this and actually providing email and IT support; where you can go if you want to get email set up across a bunch of office computers and have someone to go to if you encounter any problems.
Google Workspace
We can get you set up on Google Workspace (formerly GSuite) which can provide as many email accounts as required, as well as access to the Workspace tools such as Docs, Sheets, Slides, Drive and many more.
At time of writing Google Workspace costs £4.60 per mailbox per month for their 'Business Starter' plan, so it's worth working out how much this will cost you if you plan on having numerous accounts and weighing it up against the cost of paying an IT company. You can find out all about Google's other plans and which would be best for your business here. Although we would charge you for the time it takes us to get your email set-up, the ongoing costs and support are always through Google, not Creatomatic.
Depending on the number of accounts required and whether we come up against any issues with your current email and domain name transfer, we would put together an estimate specific to each client for the time and cost of setting up Google Workspace. We'll also need access to the domain name you want to use for the email addresses.
Whilst we can help you set up Google Workspace and help you out with any issues where we can, we're unable to offer full, ongoing email support as it's not something that we do, so if something goes wrong it would be something you would need to sort out with Google directly. (NB – It's pretty rare, in our experience, that this happens.)
In the interests of transparency, you don't need a company, web, IT or otherwise, to be able to set up Google Workspace for you, it's something that any individual or company can do by themselves should they so wish.
If you are looking for someone to provide full IT and email support, that leads me nicely onto my next point…
IT and Email Support
If you are looking for someone to provide ongoing support and/or to get email set up and installed on various devices, such as desktops, iPads, or phones, then it might be worth getting in touch with an IT company. We've recommended local service providers in the past for this (and if you're looking for a recommendation, give us a shout), but it may be worth looking into IT companies in your own area if you're after someone local, although current work trends mean that they don't necessarily have to be around the corner to be on hand if there's a problem.
It's also worth thinking here about the infrastructure that you want to have and how that might affect your set-up. For example, if you set up a couple of email addresses using Google Workspace now but decide in six months time that you need far more email addresses across a number of devices, then if you wanted to stick with Google, all the set-up and IT would be down to you to manage and maintain. However, if you plan to take on more people and want to get email setup on laptops and desktops in your office, a call to your local IT company to find out their rates would probably be worth it.
Depending on your setup, you may need to consider alternative options, particularly if your email is hosted with your current website provider. It goes without saying that we're always happy to liaise with your current email host if required during your website project.
If you'd like to find out more about help getting set up on Google Workspace, then get in touch with us on [email protected] or call 01576 526900.