How to write a website brief: Where to start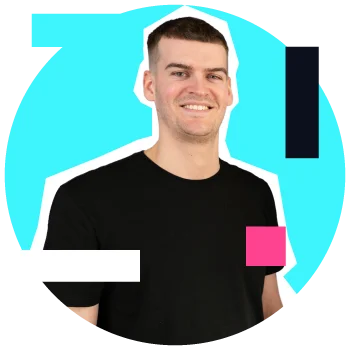 Jack Ogston 5th of January 2023
Managing the creation of a new website can seem like a daunting process. Where do you start? If you've got an idea in your head, sometimes the prospect of communicating it to someone via an email or a contact form can border on impossible – so we've put together a guide to some of the essential points on how to write a website brief.
You don't have to get it all down in one go, and it's rare that an initial brief is exactly the same as what ends up being the final website, but there are always certain bits of information that we find super useful.
This list is by no means exhaustive, but is designed to be a guide for anyone looking for a place to start!
How to write a website brief
1. About your business
First up, it's handy to get an idea of who you are and what your company does.
This gives us a great starting point for the website packages and systems that might be required – for example, whether your project will need an events booking system. If your company has a current website, this can give us a good starting point with designs and content too.
More often than not, businesses come to us looking for a new website to replace an existing one. If this is you, it would be really helpful to our team to understand why your company has decided to make a change. What do stakeholders like about your existing website, and what isn't so great? Is there anything in particular on your old site that definitely needs to be carried over into the new one? Why is the site being replaced? Whether it's just that making updates in-house is difficult, or that it's reached end of life, this is all helpful information.
2. Objectives and priorities
It's definitely a plus if you can give us an idea of what you're looking to achieve with your website. Whether you're looking to drive more qualified leads, or provide a professional and polished resource for existing customers – whatever the reason, it's useful for us to know what you want it to do. Are you looking to drive footfall into bricks-and-mortar premises, increase bookings at your properties, or does your company need to move to an online order system from Facebook Messenger? All that info is good to know.
Think about your priorities for the website too, perhaps in an hierarchical format. For example, if you represent a hotel with a restaurant and spa facilities, that could look something like this 1: Room bookings 2: Spa Packages 3: Table bookings. This helps us to plan out the site and will give you a real head start.
3. Your audience
Let us know who you're looking to target with your new site. Are you looking to appeal to a nationwide audience, or is your reach (potentially) global? Is there a specific age group you want to appeal to, are your customers mainly male or female, or are you looking to target families? These factors can help us out with the design for the site, as well as the content, and gives us a good idea of who you're trying to reach.
4. The market
It may seem counter-productive, it's helpful for us to know who your competitors are. If you know of businesses within the same industry who are doing what you do really well, then we can look at the things that stand out. Let us know what you think makes you stand out, or if there's anything that you feel you're missing – letting us know where you sit in relation to others in the same trade can give us a good indication of what we need to showcase.
5. Your company's style
Details that can help us define your style are especially helpful to the design team. If you have existing brand resources within your company, we can incorporate the branding guidelines into our designs, but if you're starting from scratch, having a concept of what you like and why will come in handy. It could be a layout, a particular colour, or even the way a website makes you feel – it's all useful.
6. Content
If you have any content already written that you want used in the new website, it can be advantageous to incorporate this into the designs too. If there's certain headings, quotes, or images that you'd like to use on certain pages, then these can be factored in at the design stage as well, if necessary
7. Timeline
We usually have a wait time when it comes to designs and website development, which varies depending on how busy we are. It's worth letting us know if you have a certain deadline, for example if you're working on a brand relaunch or have a specific opening day, so we can factor that in.
8. Contacts
Finally, it's good to know any key contacts or stakeholders in your project. For example, you might have different people working on the content, key decision makers from your board of directors, or you might need to include certain members of staff in training. It's always useful to know who's doing what from the first instance.
This is by no means an exhaustive list, and you don't have to provide all the information above. Sometimes an idea becomes clear as you're working through it, so you don't have to have everything finalised from the get go!