SEO for startups and small businesses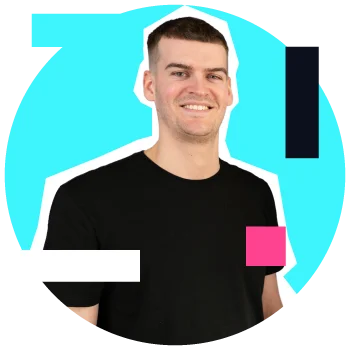 Jack Ogston 30th of September 2020
SEO is likely to be one of your last considerations when starting up or launching your business. It's possibly not even on your list of priorities at all.
So, why is SEO important for startups or small businesses?
As well as being a relatively low cost form of inbound marketing, SEO can help raise awareness of your brand both locally and nationally and, ultimately, boost revenue and return on investment.
However, it's important to note this is not an overnight process and, as we explained recently, it will take time for your business to start climbing Google's rankings.
On-page SEO
On-page SEO is the practice of optimising your website and page content in order to rank higher in search engine results pages (SERPs). Below are some areas of consideration when it comes to on-page SEO:
Keywords
It is important, when writing content for your website or blog, that you conduct keyword research. This process helps you identify what consumers in your industry and location are searching for, rather than simply relying on what you think they are searching for.
Some free, handy tools include Google's Keyword Planner and Google Trends.
Content
Google and other search engines are more favourable to bigger sites with more content. With your keyword research to hand, look to weave them through your content naturally and avoid keyword stuffing. The basic principles of SEO always come back to good and proper common sense. If a page or site doesn't mention the word or phrase you'd like it to be found for, how can you expect it to be found.
Blogs 
When used correctly, a blog is a handy way of bringing visitors to your site and raising awareness of your business and products/services. A common tactic is capitalise on long tail keywords (longer, more specific search terms or phrases with less search traffic but a potentially higher conversion value). Do your research and identify what people are searching for, and don't forget to share on your social media pages too.
Off-page SEO
Off-page SEO refers to actions taken away from your website, on another site, to impact your rankings within SERPs. This is accomplished by other (reputable) places online (pages, sites, individuals) linking to or promoting your website. Search engines essentially view these links as votes of confidence in your content. Building foundation links is hugely important for startups and small businesses.
Google My Business
An important factor in local SEO, ensuring your business is on GMB increases your chances of being found in Google's local pack, local finder, maps and organic rankings generally.
Customers can review your business here and reviews act as both a key ranking factor and a trust point for potential customers.
Businesses with more reviews naturally rank higher than those with less or none, it doesn't always follow but they're certainly an important ranking factor.
Visit Scotland
Any Scottish tourism or hospitality business can apply for a free Visit Scotland listing. A backlink from Visit Scotland not only benefits your own search ranking, their site attracts 1000s of visitors every day and your business will feature in local attraction search results. There's the added bonus of referral traffic too.
Social Media
While social media can drive traffic to your website directly, it also provides an additional backlink to your site. Consider setting up, at the very least, a Facebook page for your business.