Why you need to update your WordPress plugins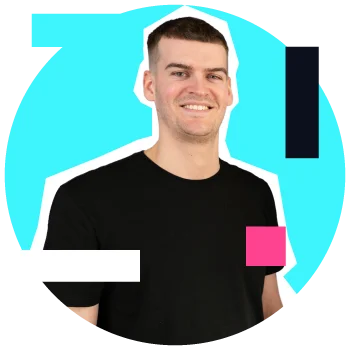 Jack Ogston 30th of October 2020
We're often asked about making updates to plugins by clients, why they're necessary, and why we like to ensure that we are the ones to update them.
As a free, open source platform, WordPress gives users the ability to make their websites even more functional by creating and installing plugins, which work alongside the existing software. Whilst this is an excellent resource for website developers, allowing a quick and easy path to developing advanced functionality, it's also important to make sure everything is running smoothly.
At Creatomatic, we prefer to build what we can in-house whenever possible, rather than installing third-party plugins to add functionality, because we can make sure that what we've built is safe, reliable and not conflict or cause havoc with another part of your website.
Many of the bells and whistles that come ready-installed in our standard WordPress framework are a direct result of us building something specific in place of quickly installing an off-the-peg plugin.
Security
As WordPress is open-source, it means anybody can contribute code to the project in the form of themes or plugins. This is both a blessing and a curse sometimes.
Improperly managed plugins and themes can suffer vulnerabilities, which – because of the open nature of source code and high usage – means that hackers can easily find and capitalise on any security breaches.
We keep up with WordPress security alerts and conduct frequent scans of our servers to check for known vulnerabilities – services such as WordFence provide reports on new issues which we aim to protect our clients from as soon as possible.
It's also important to consider the wider impact that a security breach could have not just on your own website, but on other websites hosted on the same server. Leaving your site updates for too long just increases the risk to security, so it's best to do it as soon as they are available.
Compatibility
Plugins are built to integrate with the version of WordPress that was up-to-date at the time of release. This means that every time WP is updated, the plugin may no longer be compatible and therefore may no longer work properly.
This is one of the reasons that we make sure that we update plugins for clients in-house – if there is a problem then we can flag it up and fix it immediately, so your website doesn't break without anyone noticing.
New features
WordPress updates can deliver a whole host of new features, and it's important to make sure your plugins work alongside these, complimenting what your website already does. You don't want a whole host of updates installed, only to discover that they don't work the way you need them to.
It's not all doom and gloom, though: as with any update, plugins can also come with new features which can complement your existing site, so it's definitely worth updating to be able to get the most out of them.
Bug fixes
Similar to keeping the website secure, updating plugins will make sure that any bugs are flagged up and fixed when necessary. Again, leaving updates for too long will just allow any bugs to compromise the site, leaving it open to a whole host of problems, including security issues.
Speed
New updates can help to ensure that your website is still running quickly. No-one's interested in waiting around for a website that takes ages to load, so this will help to keep your bounce rate low, and makes the experience much more user friendly.
User Restrictions
It's worth noting that we have user restrictions on all of our websites which mean that you won't be able to update the plugins yourself. This is because of all the reasons above, if an update doesn't work, or it has a knock on effect on the rest of the site, if we've updated it, then we can head straight in and fix the problem. Ensuring that your website is working effectively is our main priority, so we want there to be as little time as possible between the update being installed and getting it back up and running again, if necessary.
Although it's an easy thing to ignore, keeping your WordPress plugins updated will make life easier in the long-term. Not only that, it also means that your website will be working as smoothly as it possibly can, so there's no reason to put it off. We can catch problems and get them fixed where necessary, but if you have any queries about your site or the plugins side of things, just give us a shout!