How to write content for a website: A best practice guide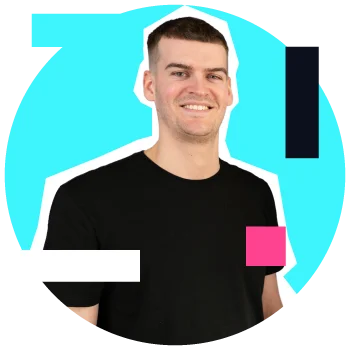 Jack Ogston 6th of October 2020
So, you're getting a brand new, all singing, all dancing website. Congratulations! You've got the classy photography, your branding is on point, and the site design is second to none.
But what about the words? A lot of people find it's harder than they think trying to pull together the content for their new website. Having to sit down and write pages of content about your business, especially when you've got to fit it in around everyday life, is tough to do, so we've put together some best practice tips that might come in handy.
Know your audience
Who is your website aimed at? The language you use on your site is going to differ if you're selling motorbikes or prams or fishing rods, so make sure you have your customers in mind. If someone new comes to your website, how are you going to make them feel? Why would they choose to shop / book with you? Know who you're selling to and what you have to offer.
Answer the obvious questions
Make sure that visitors coming to your website aren't left with more questions than answers. If you're trying to get people to stay at your holiday cottage, for example, you want to make sure you are giving them all the information there and then. How many people can it sleep? Are pets allowed? Does it have a highchair? Is there disabled access? How about parking? It makes it easier for customers to know what you offer, without having to get in touch with you directly.
You're the expert
If you are writing about your business, whether it's fishing, electrician services, or running your own gym, you are the expert. You know what your business offers, what skills you have, what makes you different, and the kind of people you want on your website. So, make sure that's reflected in the content!
Don't overcomplicate things
That being said, you don't need to go into too much detail. Potential customers and clients aren't going to want to know every minute detail of your college experience, or that tiny little job you did as a favour for your mum's best friend's granny when you were just starting out. Keep your customers informed, but not bored. No-one wants to wade through pages and pages and pages of content to find out whether you can fix their gutter or not.
Break up the text
Huge blocks of text don't look nice, and they're certainly not that exciting to read. Bullet points and lists are a great way to get information across, but at the same time keeping it short, sharp and to the point.
Remember that you're talking to people
As a general rule, try and talk to people online the same way you would in real life. Don't SHOUT AT THEM IN CAPITAL LETTERS, or bombard them with jargon. No one needs that much synergy in their life. Ensure your tone is clear, consistent, and something that people want to engage with – just like you would in person.
Include the need to know information at the top of the page
As a general rule, people do not tend to have long attention spans whilst browsing online, so make sure you include the need-to-know information, like contact details, near the top of the page. From there, you can filter down into more detail and the more niche information that you want to include but might not be as essential to the customer.
What makes you special?
It's worth making sure you highlight what makes you stand out against your competitors. Maybe you've been working in the industry for years, or you're born and bred in the town your trading in. Things that might not seem like much could also be the reason people choose to buy from your business.