April Roundup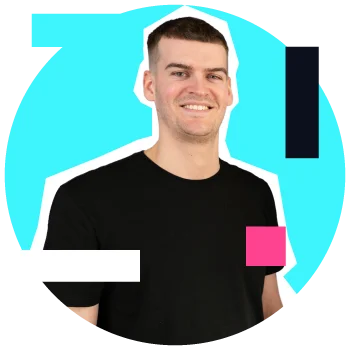 Jack Ogston 5th of May 2022
Feels like we posted our March roundup just yesterday and somehow we're now at the end of April. It's all go at Creatomatic at the moment, from site launches and events to the arguably more exciting birthdays and engagements! Here's what we got up to in April.
Hazel's Footprints
We launched a brand new site for Scottish charity Hazel's Footprints this month. Set up in the memory of Hazel Scott Aiton who was tragically killed in a car accident in 2004, Hazel's Footprints exists to support project, partner schools and people in education in developing countries.
Zoe did a fantastic job on the design of this site, working with a neutral palate and pulling some of the wider site colours from the existing logo. We were faced with a challenge in that a lot of the images on the site were from a time before iPhones and swanky digital cameras, so we had to work out how to incorporate these into the site whilst maintaining a clean, modern design.
Happy Feet
Happy Feet is a simple site that sells insoles. With just two products, the site offers an easy shopping experience for customers who are looking for podiatric support. From conditions like plantar fasciitis to tired and sore feet, there are a number of different reasons why people might be shopping for insoles and Happy Feet have got it covered.
This was Chris G's first solo build project for Creatomatic, so it's a bit of a celebratory site launch!
The Crichton
Our digital marketing team have been busy promoting a number of different significant projects for The Crichton including the launch of their new membership packages at Crichton Central and Easterbrook Bistro, as well as various live events. The return of in-person events to the site has been great to see and is something we love helping to promote each month, alongside the Crichton's in-house team. Keep an eye out for more fantastic events on their what's on guide.
Creatomatic Turns 10!
We turned 10 years old last week (I know, can you believe it, we don't look a day over nine etc), marking 10 years to the day since Creatomatic Ltd was registered. Starting out with Kit and James M in 2012, we now have a team of 13 people and we're recruiting for numbers 14 and 15 as we speak.
Women in Business Event
Zoe and Iona are going to be speaking at a Women in Business event hosted by South of Scotland Enterprise (SoSE) which will be held on Thursday 12th May 1pm-3pm at Moat Brae.
The event will kick off with presentations on who SOSE are and what they do, then onto some of the experts in their field within Dumfries and Galloway. Speakers will be highlighting key practical business accountancy tips and digital marketing skills that will help your business soar in 2022, finishing the presentation element with some real-life realities of being an entrepreneurial mum in the region.
The second half of the session will lead nicely onto to some networking over tea and cake with direct access to quiz the presentation panel or just have a long overdue catch up, face to face with like- minded people.
If you're interested in coming along, let us know and we can reserve you a spot!
Congratulations Alex!
Huge congratulations to Alex who got engaged to the fabulous Allana over the Easter bank holiday weekend! If there's anything team Creatomatic love more than websites, it's a wedding so naturally we are all thrilled. Congratulations you pair!
Happy Birthday Jonny T!
It was Jonny's birthday at the beginning of the month, but we didn't get a chance to celebrate as he was off on his honeymoon in Hawaii and selfishly didn't think to invite any of us along. Hope you had a fab day JT, and enjoy being 27 (again)!
Mental Health Training
We had a fantastic opportunity to work with Support in Mind Scotland on their 'Rural Connections' mental health training programme this month. Some of the team took part in a morning course with Joy, working through a range of activities and topics surrounding mental health in the workplace. It was definitely worthwhile and gave us loads for food for thought, with tips and advice that could be used at work and in every day life.
The Rural Connections course is worth looking into if you're a business in a rural area, so if you have any questions or want us to point you in the right direction, just give us a shout!