March Recap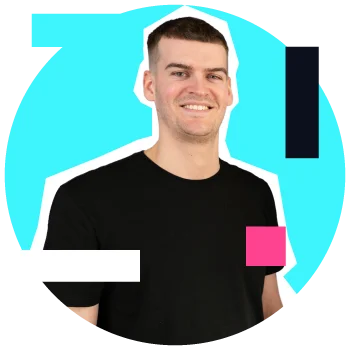 Jack Ogston 1st of April 2022
It's the most wonderful time of the year: when you realise you drove to and from work in daylight. Spring has sprung and here's what we've been up to at Creatomatic this month.
We've launched a new site for a client using our SuperControl API platform and a new site with a design refresh for a local bike shop. We're also working on a range of website projects, as well as branding for clients. There's some exciting in-house news as well, from new hires to job opportunities and our first ever meal together created in the shiny new office kitchen.
Windermere Marina Village
Windermere Marina Village offer spacious holiday apartments with beautiful marina views and a 10 minute lakeside walk to Bowness on Windermere, providing self-catering breaks in the Lake District National Park. They were looking to update their website with a redesign and move to SuperControl using our custom built API platform.
CD Cycles
Castle Douglas Cycles came to us looking for an updated, modern design for their website. They are cyclists and adventurers themselves, so wanted something that would reflect their passion for what they do in their site design. Zoe worked on developing a site design that would showcase the bikes and accessories that they stock, as well as the local area which is well known for its mountain bike trails. Bonus design nugget: what looks like a random scruffy edge on the inner pages is actually an outline of Screel Hill, a local hill popular with outdoorsy folk and some members of the Creatomatic team.
We're Hiring
Owing to expansion and increasing demand, we're looking to hire a new trainee business development manager to join the team. Find out all about the role and whether it might be a good fit for you over on the job post.
Welcome Chris G
Speaking of new hires, say a big hello to Chris Goodfellow who joined us in January as Creatomatic cog lucky number 13. You can find out all about Chris in our post, and ignore the fact it took us nearly four months to get round to 'officially' welcoming him on the blog.
International Women's Day
March saw the annual celebration of brands pretending to care about women on International Women's Day. We have four brilliant women at Creatomatic, Laura on the design team, Business Development Manager Amy, Account Manager Shannon and Queen of Support (and pretty much everything else too) Kelsey. Having women on the team teaches everyone a lot, particularly the importance of having a supply of tampons in the toilets.
School Photo Day
As the new office inches towards completion, with just the final touches required, we were honoured to welcome Ruari Barber-Fleming to take our team photos, interiors shots and video footage of the team. Ruari is a fantastic photographer and film maker and we can't wait to share his work with you all. For now, you'll have to do with a few sneak peeks.
Special shout-out to designer and chef extraordinaire Zoe who cooked brunch and dinner on the day, serving up a Mexican inspired feast for the whole team and providing plenty of leftovers for the team members who forgot to bring their lunch in that week.
Easter Weekend
Cute Easter graphics from Jamie to let you know that the office will be closed over the Easter weekend in April as we take time off to celebrate in the only way we know how; devouring copious amounts of chocolate. The office will be closed from Friday 15th until Tuesday 19th of April and any urgent queries should be sent to [email protected].