Team Creatomatic Continues to Grow!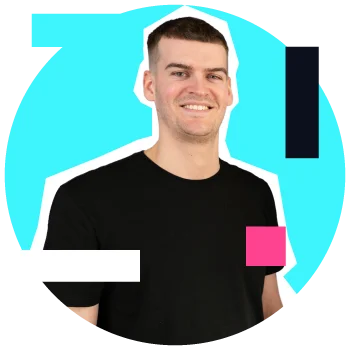 Jack Ogston 29th of March 2022
We're thrilled to introduce our newest team member, Chris Goodfellow, who joined us in the new year as a Web Developer, and will be working with Chris, Alex and Jonny on the build and development side of the business.
Chris graduated from Dundee University in 2013 with Bsc in Innovative Product Design and worked in hospitality at Doubletree Hilton Dundee as a Night Manager for the subsequent five years, honing those customer service skills.
In 2018, he moved to Glasgow with Sally, his wife-to-be, and worked in financial services for the following three years.
As a result of the Covid-19 pandemic, Chris' contract ended and he made the decision to move back to something more creative to tie in with what he studied in University, so enrolled in Code Institute's Diploma in Software Development and a week after completing the course was offered a role with Creatomatic as a Web Developer.
Outside of work, Chris likes long walks on the beach… no I'm kidding, although like the majority of team Creatomatic, he is proper outdoorsy and enjoys rugby, golf and munro bagging. We're super excited to welcome Chris to the team, and we're just waiting for the first sunny Friday when we can enjoy a couple of welcome aboard pints in the pub across the road.