October Recap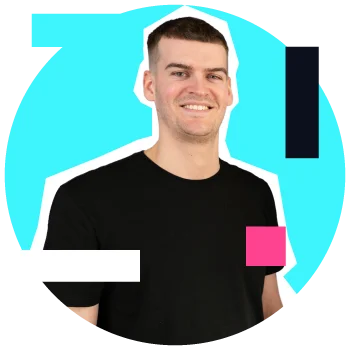 Jack Ogston 31st of October 2022
After being buried in the back of various storerooms for three years it was great to dust off the trade stands and meet real people out in the wild again at two expos this month.
Special nod to Paul in the design team for the heroic turnaround on designing and re-skinning our big trade stand after we realised it was slathered in the old logo.
(Shameless plug: we design all sorts of things including design display stands, pull-up banners, workwear and so on. Give us a shout if you'd like any help with any of this stuff)
Digital Difference Day 2022
First up was the inaugural Digital Difference Day; a collaborated effort between Creatomatic and Business Gateway as part of our continued partnership as the region's Digital Boost partner. A host of local tech and finance businesses advised and presented to an audience of local businesses, covering digital finance, marketing, 5G and selling online.
Chamber of Commerce Business Expo
Hot on the heels was 2022's D&G Chamber of Commerce Business Expo at the Easterbrook Hall; a tried and tested format and well attended as always.
Ongoing Branding & Print Work
We introduced our graphic design services last month and touched on the importance of brand consistency. We're delighted to have kicked off some hugely exciting branding projects for businesses in Dumfries & Galloway on the back of this and look forward to officially introducing the fruits of our labour upon completion.
Skylark Escapes
Just launched! The first Skylark Escapes website is now live – after several years working for a large agency in the industry, we were delighted to help Angela launch her new venture, specialising in quirky and unique cottage holidays. A great example of our SuperControl expertise supporting start-up self catering agencies.
Halloween Party
We held our own spooktacular Halloween party at Creatomatic HQ last Friday – shoutout to our social conveners for a great night!