A Peek Inside Our New Home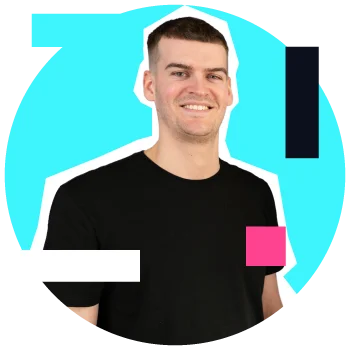 Jack Ogston 1st of July 2022
If you've been following us on social media, you'll know we've upped sticks from our old home in Annan and moved to a bigger space in Lockerbie. One global pandemic later, we're finally moved into our new office and studio space – and it would be rude if we didn't show you around.
After some interiors planning, we realised that while we can design websites, we might need an extra pair of hands when it came to the office. We worked with the fabulous Jayne Hiddleston to develop an interiors style that works alongside our updated branding, and we're pretty chuffed with the results.
Jayne has an incredible eye for colour, and we really feel she picked up on how we could best use the space available to us. The pictures don't do it justice, so if you're ever passing by just give us a shout and we'll happily take you on a guided tour.
In the words of MTV, welcome to our crib.
The Building
25 High Street is a 200 year old building that was once home to a Clydesdale Bank. At around 2,500 square feet, we've developed a space that will allow our team to grow whilst also including plenty of additional features that we haven't had in the past.
Downstairs
First thing you'll see when you get to Creatomatic HQ is the main meeting room. A perfect spot for team meetings and hosting clients, we've aimed to create a comfortable, bright space that inspires creativity.
The hallway and stairway are lit by a fantastic lantern window above, which fills the place with natural light.
Team Offices
Each team has their own space upstairs, with Business Development, Design, Support, Digital Marketing and Development putting their mark on their individual spaces.
Kitchen
We've got a fully functioning kitchen, ideal for perfecting TikTok recipes.
Break Out Room
The break out room offers a space where everyone can get together, whether it's for a screen break, to eat lunch together, or make use of the projector and screen.
Car Park and Garden
If you pop by in the summer, you'll be able to make use of our garden area. Perfectly located to move seamlessly outdoors from the meeting, we feel like this will be getting a lot of use on sunny Friday afternoons.