National Coding Week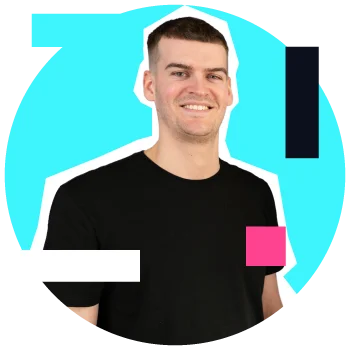 Jack Ogston 25th of September 2023
National Coding Week returned for the 10th year last week, with AI (rather unsurprisingly) the topic of discussion. For those who don't know, National Coding Week is an annual event that aims to help adults and children with learning digital skills.
Here's a little of what we got up to across the week – click the links and head over to our social media for the full version.
Welcoming our latest coding prodigy
We introduced the latest addition to the Creato dev team, Michael Young. Mchael joins us after 12 years as a welder, having taught himself how to code using digital resources like CodeAcademy and Traversy Media (Brad Traversy).
Decoding the jargon
Ever wondered about some of the techy terms we throw around? We pulled together a breakdown of 6 coding terms our clients frequently ask about.
Settling into an AI-assisted workplace
Six months ago, we published a short essay on how AI is changing the tech workplace. It being National Coding Week and all, it seemed like an appropriate time to revisit it. Kit took a look at how we're using AI at Creatomatic.
Dropping some golden resources
With the help of our dev team, we curated a list of top resources to help budding coders kickstart their your journey, from interactive platforms to online courses to YouTube channels.